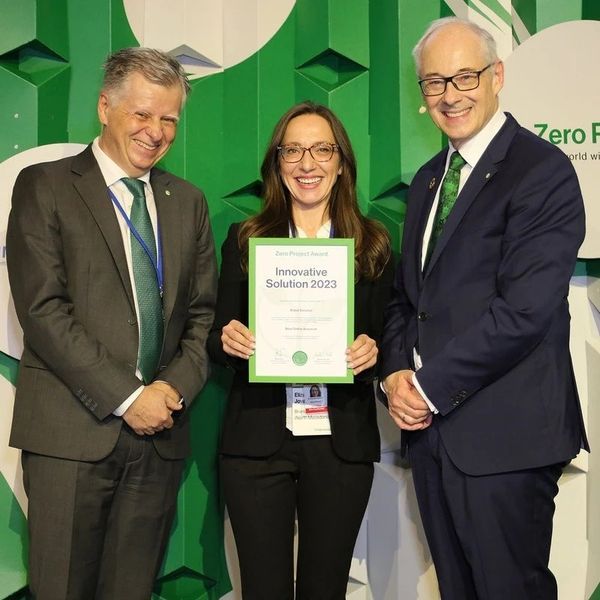 The Zero Project Conferenceis a three-day event at the United Nations in Vienna, Austria. The conference aimed to promote the inclusion and empowerment of persons with disabilities worldwide.
Learn more about Zero Project Conference and our platform Best Online Assistant.
On February 23, 2023, the Zero Project at the United Nations awarded us for having the most successful project in improving the lives of people with disabilities, and we're thrilled to announce it. Our innovative model in the ICT category for the employment of persons with disabilities earned us this award. We contributed towards fulfilling UN Global Goals, providing access to education and employment for people with disabilities.
600 experts reviewed applications before a highly-attended award ceremony, which broadcasted online and reached 10,000 people. The President of the Parliament of Austria, Mr Wolfgang Sobotka, personally invited us to join a presentation on five projects to the Austrian Parliament. Our project is an applicable example that meets the employment needs of businesses and people with disabilities.
This recognition further reinforces our commitment to providing equal opportunities for everyone. It motivates us to keep creating more initiatives for meaningful change.
Learn more about all the activities, speakers, amazing innovations and everything that happened at Zero Project Conference 2023.