How does the platform works?
There are two ways to view the site, as a freelancer or as a buyer.
Best Online Assistant is a two-way communication platform, which means both buyers and sellers have the opportunity to find each other. A buyer can browse through the profiles of sellers that meet their requirements. Or, a seller can look through buyer requests for tasks that match their skills.
Once a buyer and seller find each other, they'll agree on a set goal, time frame, and price. Then it's up to the freelancer to do what they do best — work, work, work!
The platform works by letting buyers pay in advance for any type of freelance service, ranging from web design, to social media marketing, to copywriting etc. 
Terms:
Service: A service offered on Best Online Assistant's app. Service example: "German to English translation - 10$ per page"
Seller: A registered user (freelancer) who offers services
Buyer: A registered user who purchases services (When a service is purchased, it's called an order)
For Buyers (How Buying a Service Works)
As a buyer, you can browse through the category pages, or use the search tool to find a service you are looking to purchase. Once you hit search on something like a translator for example, you will find that a list of translators pop up. 
Sorting through all the options can be tricky, which is why it's important to read through the descriptions of each service offered and take a look at their portfolio. You can also message the seller with any questions and to see if your specific project would be something that they can do. A buyer can post a request for clarification of the services if case they have more specific requirements.
Once you are ready to make a purchase, you can easily pay through payment processing module (please note that all purchases do have a processing fee) according our terms and conditions.
Once you purchase a service, the order goes to the seller. The money will only go to the seller once the order is completed. Before the order is completed you have an option to review and potentially request changes depending on the nature of the service before the full payment goes through.
For Sellers (How to sell your services)
Sellers need to set up their profiles and create custom gigs to sell on the site. As a seller, you set your price and can choose to offer add-ons to your services to bump up the cost.
Once a buyer decides to buy your order their money is taken from their account and put on hold for you until you complete the order. Sellers keep 80% of what they earn on each gig they successfully sell and deliver.
The more gigs you sell, the easier it will be to build your seller rating on the site. This means, you will potentially be able to charge more for the services you offer.
Schedule a demo meeting or meet us in person

Do not hesitate to contact us if you have any further questions at info@bestonlineassistant.com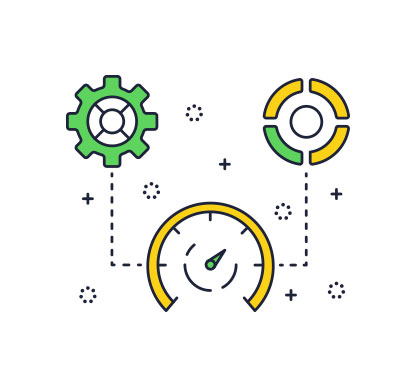 Expert service, hassle-free
Manage Your Account
Payments are protected by your delivery approval, time frames & project prices are pre-set with sellers.
Are there disclosures?

Just like you, every freelancer has to accept the Best Online Assistant Terms of Service when joining our platform. If you have any additional documents you would like a freelancer to sign (for example, an NDA), you can share them with the freelancer via message (as an attachment) before you place your order with them. Freelancers must decide whether or not they agree with your terms and sign your documents before proceeding. Please also keep in mind that any additional agreement should not contradict Best Online Assistant's Terms of Service.

Are there any safety measures I need to take with sellers (before and after placing my order)?

In general, our Terms of Service cover most things (including confidentiality), and Best Online Assistant holds payments until your order is completed. However, as we will not be able to assist in any issue that arises outside of the Best Online Assistant platform, we ask that you do not share your personal contact information and avoid communicating through external platforms.

What should I do if I have issues with a seller mid-order?

If you are unhappy with an ongoing order, there are several options available to you. First, we always recommend trying to resolve the issue directly with the seller. Most often, we find that a little extra communication can go a long way. Every order page also has a resolution center where you can propose a cancelation. If you ever feel like you need a little backup, our Customer Support team is available 24/7. Simply contact them with the details of your order and they will be happy to help.

What if I am not satisfied with the seller?

Should you have any issues with a seller resulting from an order, please keep in mind that there is a grace period of 14 days after an order has been marked complete. During this time, we can cancel the order for you. Once this period ends, the seller is able to withdraw payment for the order, and cancelation will be subject to the seller's cooperation. For additional help, you can reach out to our Support Specialists by opening a ticket.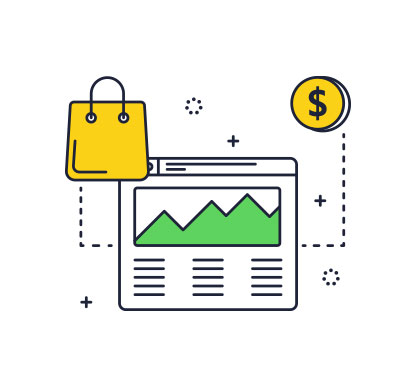 How To Start Hiring
Start Today For a Great Future
A marketplace that raises awareness in society and takes care of the inclusion and promotion of their capabilities to companies, organizations and to the society.
We are training them for the most wanted jobs – digital services. All online assistants has finished a 4 month course and are holders of Certificate for Digital Marketers.
Your business needs it, our freelancers can make it. With advanced search options, getting what you want just got a lot easier

Keep your standards high and your brand aligned by reading reviews and screening work samples to help you meet your perfect match

Contact your chosen seller to share your requirements and get the right results.

Now get back to work while your Best Online Assistant freelancers work for you.