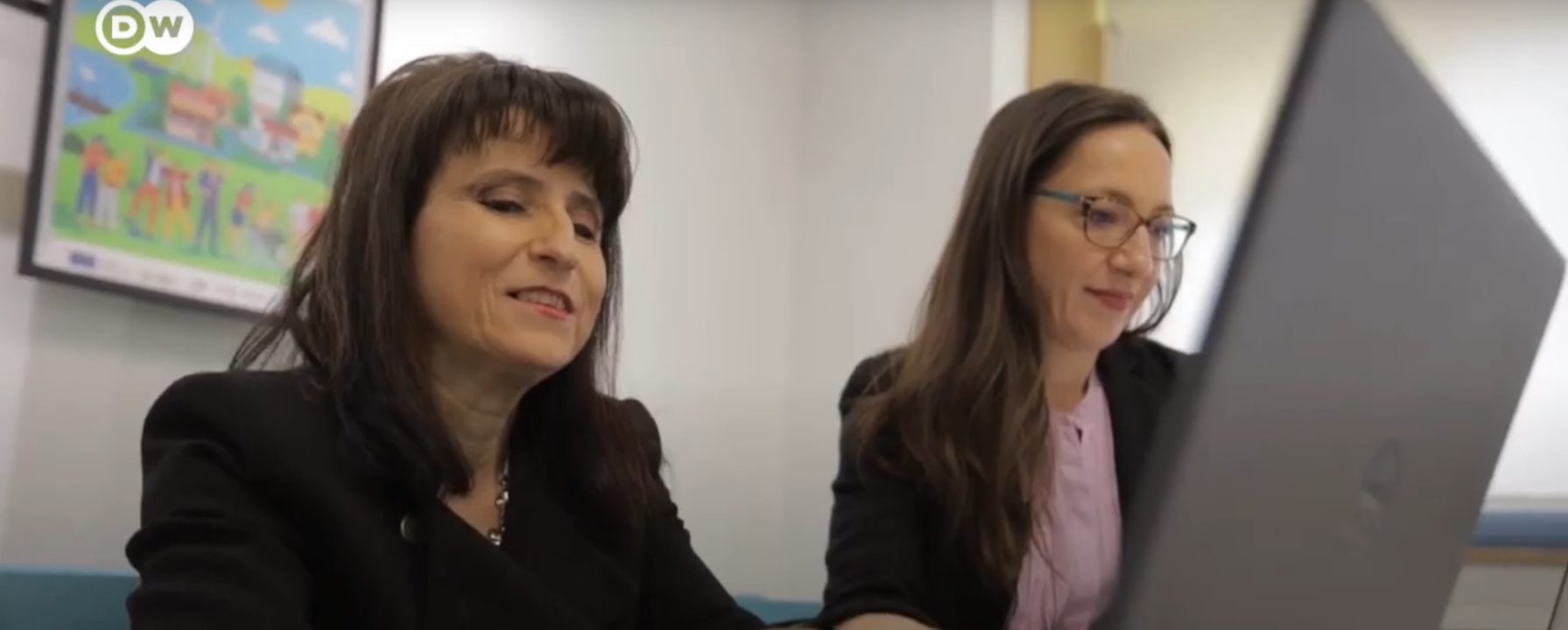 Meet two of the 60 online assistants, Borjana Zlatanova and Daniela Stojanovska-Dzingovska. They break barriers every day. Proving to the world that people with disabilities can work as efficiently as any other worker.
"I am really happy with my first continuous employment because, in front of everyone's eyes, I proved that I can work". – Borjana Zlatanova a person with cerebral palsy.

"Specifically for the physical disability, the most important barrier that this freelance work removes is the architectural barrier, which represents a huge obstacle". – Daniela Stojanovska-Dzingovska a person with cerebral palsy.

Companies cannot pretend that they cannot get a responsible person with a disability for employment.
Ready with skills, they can respond to the needs of companies working as freelancers, full-time or part-time. Working in a company or from home.

Several companies and municipalities immediately used this opportunity. On the Best Online Assistant website you can find various profiles of other people with disabilities. I encourage all people with disabilities who want to start earning for themselves, to contact us.

Daniela Stojanovska-Dzingovska and Borjana Zlatanova, have been with us since the beginning and are proof that we really stand for equal engagement and the treatment of everyone equally.

Therefore, join us to build a barrier-free world faster – TOGETHER!